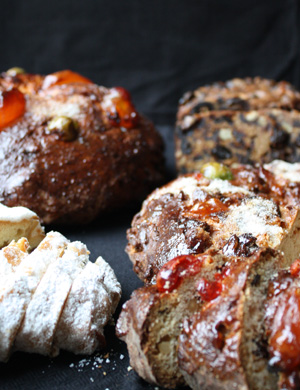 After  a busy holiday, it's time to recap a bit. Out of all of the wonderful treats I made this season (cookies, confections and things in between), I love my holiday breads best. They're traditional which brings me back to my roots and helps me learn about friends' traditions as well.
These bread share a few things in common.  They all are made ahead and then must sit for weeks or can be eaten weeks after they are made. They all contain similar types of fruit and nuts. And finally, they've all gotten a bit of a bad rap due to their longevity on the holiday table.
First, the German Stollen swathed in powdered sugar and full of almonds, dried fruits and rum. Nearly every European country has it's holiday bread – this is Germany's.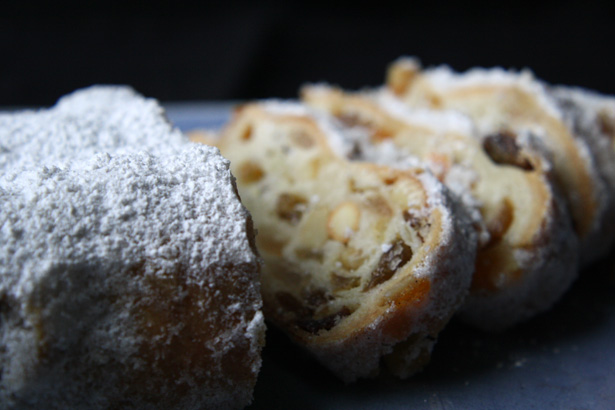 On to the English Fruitcake, a family tradition with a recipe from my grandmother. No dreaded candied fruits here. This fruitcake is rich with dates, raisins, dried papaya  and walnuts. Soaked in port, it sits in my mother's cupboard for 4 weeks. We all wait for the unveiling.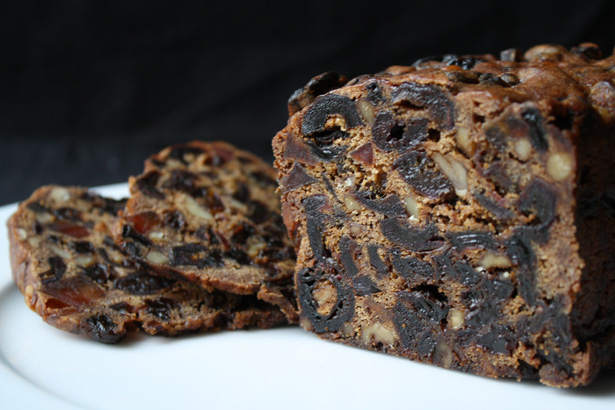 Finally, these beautiful King's Cakes made by my friend, Maria. A traditional bread in Portugal, King's Cake is sold by the kilo there and sits on the table for the entire Christmas season, until King's Day (also known as the Epiphany or the 12th day of Christmas). Maria makes these beauties every year. Each cake contains a trinket which gives the lucky finder the responsibility of being the maker/bringer of the King's Cake the next year.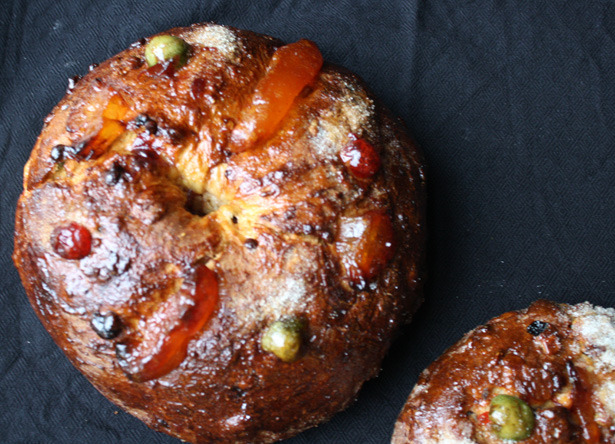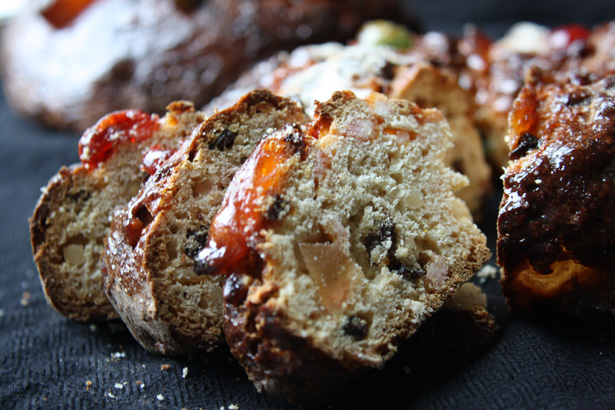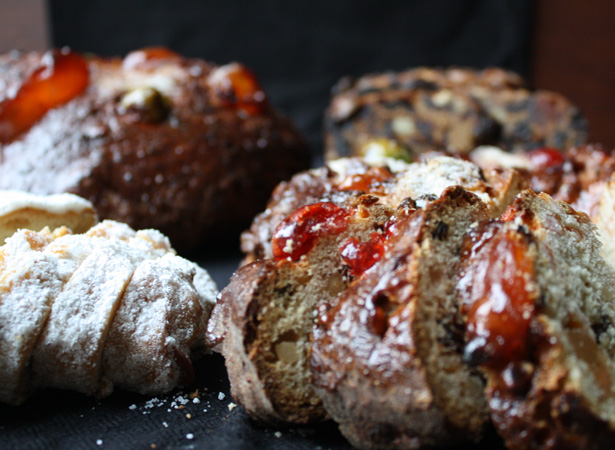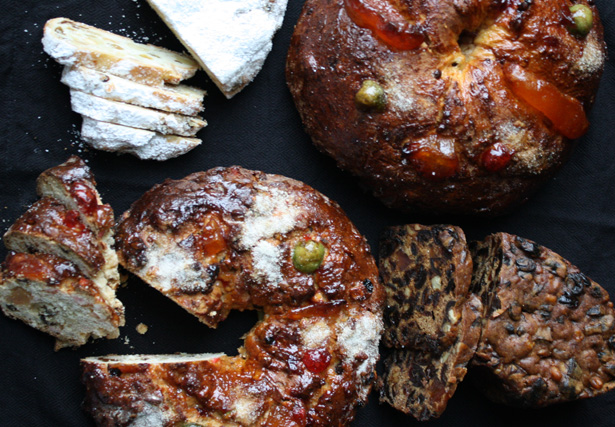 Happy Holidays!