In my garden, the first rhubarb is growing. On Sunday, I picked the first ripe stalks.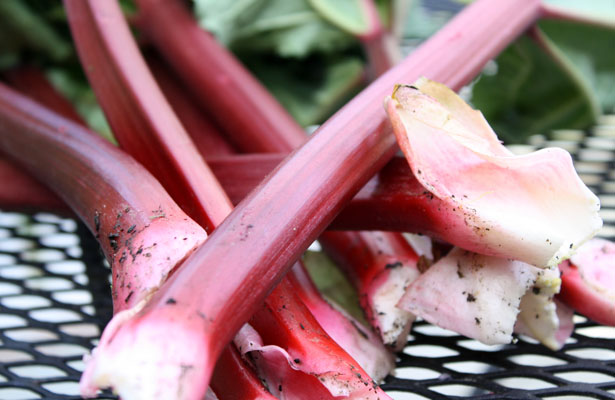 Rhubarb means Spring and the end of our long, wet winter.  It's simple to grow, simple to harvest.  Just wait for the stalks to extend from the moist soil, tall and red. Then a hand pushing it back and a quick twist.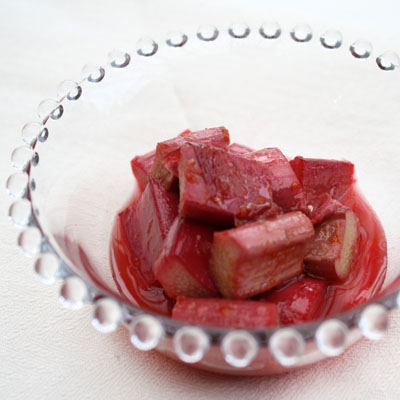 I love it roasted. Simple fruit = simple preparation.  A little sugar (white, brown, maple syrup or honey), a little flavor (vanilla bean, citrus zest, cinnamon) roasted 325 degrees until just tender.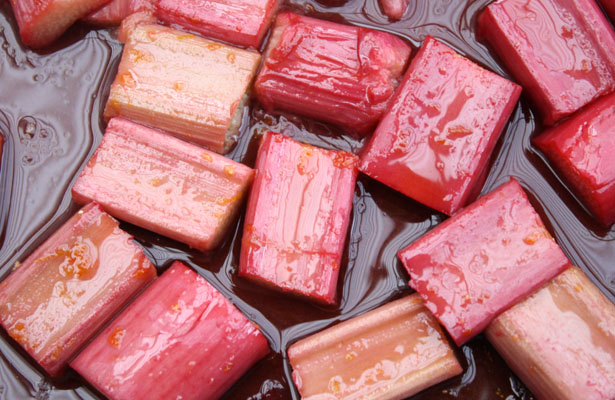 Gorgeous pink cubes, tart vegetable turned fruit.
Spring shared with sister and friend.