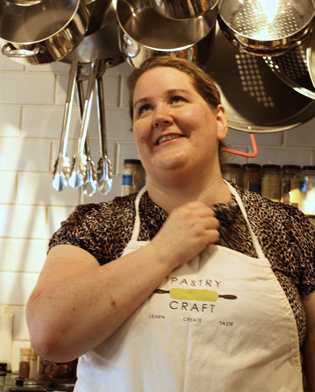 Recently, I wrote a blog post "How I Got Here" which touched on my journey from another career to the professional kitchen and finally to teaching. What I didn't talk about in that post is what it's like to come out of the kitchen into the real world.
I felt like a babe in arms. I had been cradled in the warmth (and heat) of busy kitchens, watched over (sometimes hawk-like) by executive chefs, steered in directions by customers' requests and depended on by the pastry staff. Get up, dress in the same uniform every day, go to work, be a slave to new menu deadlines, banquet orders, pars for breakfast, lunch and dinner, the proof box and the oven timer. I knew exactly what was expected of me, when it was expected and where I need to be nearly every minute of the work day. It was a safe environment and it was focused, but in some ways it was a small life.
Then one day I realized that I wanted to change directions with food. Instead of spending 12 hours a day creating it for others to enjoy, I wanted to teach others how to make it themselves. I wanted to tell them, "It's not rocket science and it shouldn't feel that way to home cooks." I thought I could demystify baking and pastry for students. I wanted to show them how to create what I had been creating for several years behind the scenes, in their home kitchens.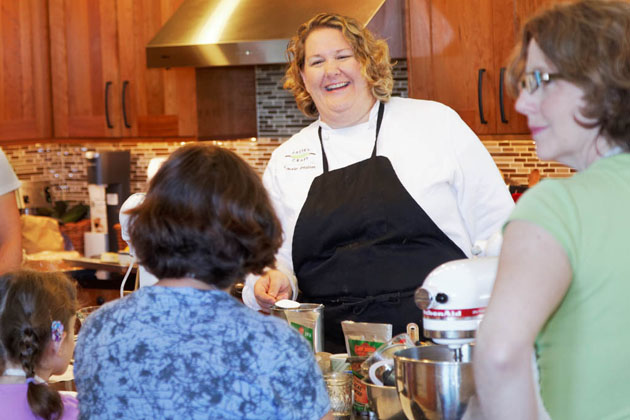 It was very strange leaving the comfort of the professional kitchen and stepping out into the real world. Imagine stepping out of shadows into a bright, light filled room. For weeks, I ran errands during the day (when I'd normally be at work), spent a lot of time reading food blogs I'd never had time to discover and marveled that there really were people out there in the world carrying on with their daily lives.
Since the pastry kitchen at Salish Lodge and Spa had been my home in the shadows, I was even more removed from the real world, away from the city in mostly rural Snoqualmie, Washington. I hadn't even taken the time since I'd moved back to Seattle in 2006 to sample the restaurant scene. If I wanted to teach, where were the people I needed to contact? What was happening in the burgeoning food world? Where would I find these people – the ones who would be my students or lead me to my students?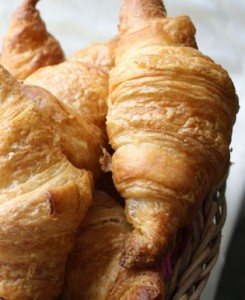 Learning the food world through social media and blogs was an experience. I was a kitchen hog – what did I know? Even as a chef, I needed others to wean me from the kitchen to the real world. Luckily, I had some amazing people reach out to me, the newbie on the block. Leslie Seaton (FreshPickedSeattle), Brook Stephens (Learn to Preserve) and Traca Savadago (SeattleTallPoppy) had already established influential presences. They may not know that they helped guide me through the maze, opened my eyes to the current Seattle food world and more importantly, helped make me aware of what local home cooks and bakers were seeking.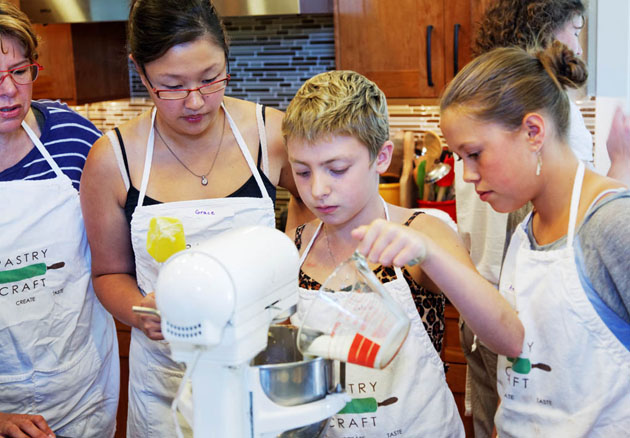 Just as important was my first Foodportunity event in March 2010, presented by Keren Brown. While surfing web articles one day, I just happened to stumble across it. Was this where my students would be? It looked promising. Not only did I meet my social media mentors (Leslie, Brook and Traca) that evening, I also ran into people I'd known through Salish – marketing people, vendors and chefs. It was quite a networking event – a key step out into the real world, toward my future students and farther out of the professional kitchen.
Fast forward 3 years later and I'm now working in my own foodportunity. 10 years ago I would not have guessed that my foodportunity was going to be teaching. Maybe I hadn't considered teaching or maybe I thought it wasn't glamorous. It's not. But now I've stepped completely out of the shadows and into the light of teaching. I find that I have the ability to relate to my students because I remember what it was like being a home cook. I love the science of baking and students who want to explore. I love my students!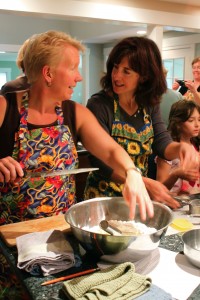 I also found out some other things about my foodportunity:  I love to see students succeed and sometimes it's helpful to see them make mistakes too. It's all part of my foodportunity journey and theirs.
(Have you been to Foodportunity? Tickets on sale now here for the October 28 event.)